Get ready! This summer, we're making a splash with Timoteo's fun and unrivaled mens swim trunks! With our trendy designs, impeccable quality, and unbeatable comfort, Timoteo mens swim trunks are the perfect choice for fashion-forward individuals who refuse to compromise style. So grab your shades, slather on sunscreen, and dive right in with a pair of the best mens swimwear on the market! This article will explore why Timoteo mens swim trunks are making waves in the fashion industry and why you can't resist their allure.
The Evolution of Swim Trunks
Mens swim trunks have come a long way since their inception, evolving from modest, functional garments to stylish fashion statements. The history of swim trunks can be traced back to the 19th century, when swimming became a popular recreational activity.
During this time, men typically wore full-body bathing suits made of heavy materials like wool or flannel, which hindered movement in the water.
Based on an article from Vintage Dancer, mens swim trunks gained increasing popularity in the late 1940s. These shorts were crafted from cotton, featuring an elastic waistband and a high-waisted, straight cut that reached mid-thigh. Mens swim trunks were typically available in colors similar to briefs but also in vibrant tropical prints and nautical designs.
According to a separate article from SportsRec, during the 1930s, swimmers donned swim trunks crafted from cotton with elasticized material. These suits had a slightly loose fit, providing men coverage from the waist to the upper thigh. Over time, mens swim trunks gradually became smaller and tighter as swimmers considered them to hinder their speed.
As swimming gained popularity in the early 20th century, a shift towards more practical swimwear began. This led to the introduction of mens swim trunks, which were shorter in length and made of lightweight fabrics such as cotton. These early swim trunks resembled shorts and provided more freedom of movement, making them a preferred choice among swimmers.
As the decades passed, mens swim trunks evolved in design and functionality. In the 1950s and 1960s, swim trunks became tighter and shorter, reflecting the changing fashion trends.
In the 70s, synthetic materials were introduced to mens swim trunks, which led to quicker drying times and improved comfort.
In recent years, mens swim trunks have become a canvas for creativity and self-expression. Fashion designers and brands like Timoteo have elevated swim trunks to a new level, incorporating bold prints, vibrant colors, and innovative designs. Today, mens swim trunks are available in various styles, lengths, and cuts, catering to different preferences and body types.
The evolution of mens swim trunks reflects not only changes in fashion but also the shifting attitudes towards swimwear. From functional necessities to fashion-forward essentials, swim trunks have become integral to our summer wardrobe, enabling us to make a statement while enjoying the water.
Unparalleled Style: Making a Fashion Statement
Timoteo men's swim trunks are second to none when making a fashion statement at the beach or pool. These trunks are designed meticulously, featuring vibrant colors, bold patterns, and eye-catching prints.
Whichever one you prefer, whether a playful tropical motif or classic solid color, Timoteo offers various styles to suit every taste and personality. With Timoteo swim trunks, you can effortlessly make a lasting impression and turn heads everywhere you go.
Superior Quality: Built to Last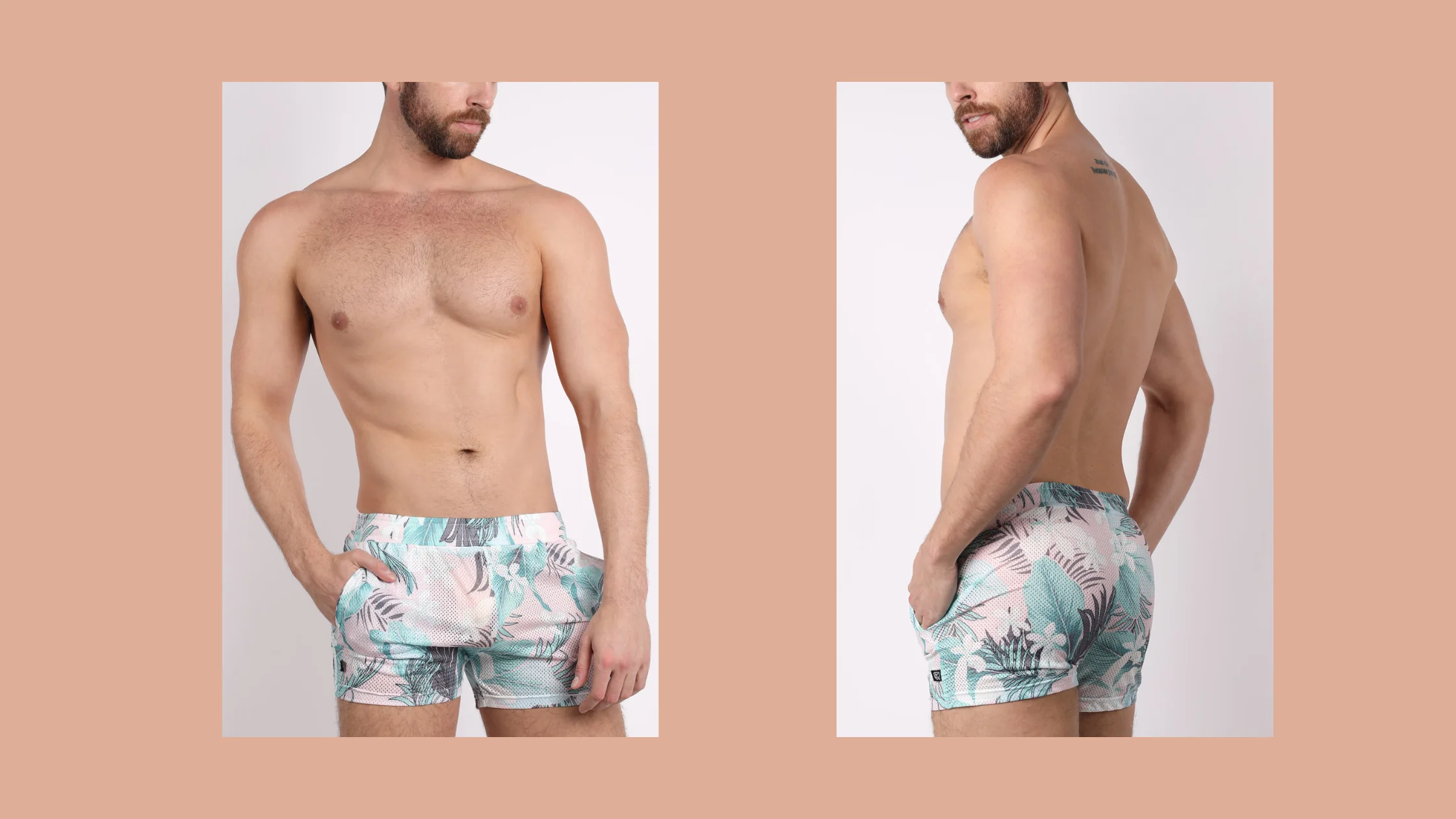 Durability is key in swimwear, and Timoteo swim trunks excel in this department. Crafted from high-quality materials, these swim trunks are designed to withstand the rigors of sun, sand, and saltwater.
The premium fabrics used by Timoteo ensure that your swimsuits look great and maintain their shape and color even after multiple washes. With Timoteo, you can feel confident that your swim trunks will stand the test of time, allowing you to enjoy countless summers in style.
Maximum Comfort: Dive in and Relax
You dont have to sacrifice style for comfort when seeking the perfect swim trunks. Timoteo swims trunks offer the perfect blend of fashion and comfort. Featuring a tailored fit and a soft, breathable fabric, these swim trunks provide ultimate comfort, allowing you to move freely and enjoy your time in the water without any restrictions.
The adjustable waistbands ensure a secure fit, while the quick-drying properties of the fabric keep you comfortable even after leaving the pool or beach. With Timoteo swim trunks, you can effortlessly transition from swimming to lounging without missing a beat.
Versatility: From Poolside to Paradise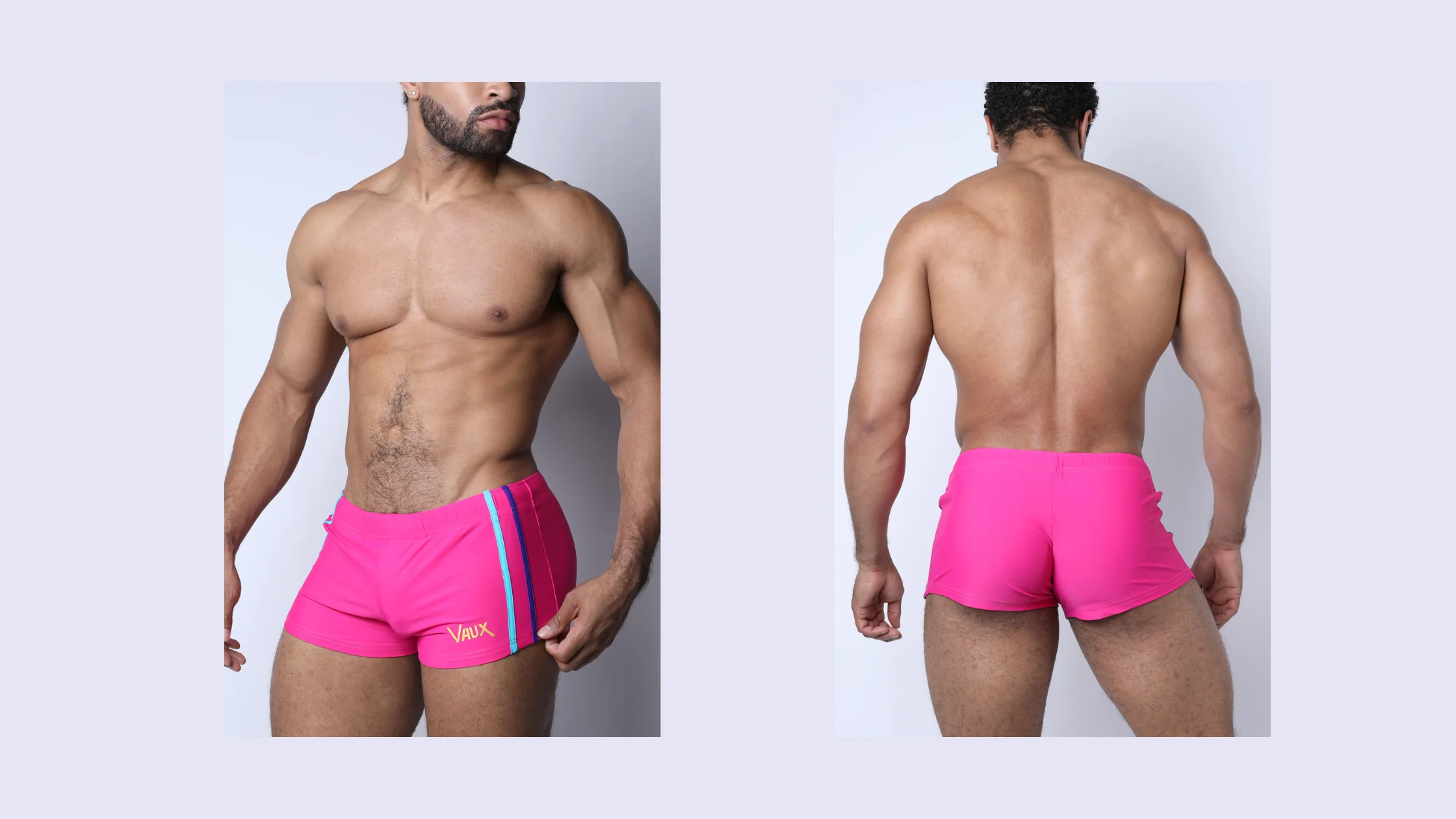 (Vaux Playa Short Mens Swim Trunks)
Timoteo swim trunks are not just for the water but a versatile addition to your summer wardrobe. These swim trunks can easily be paired with a casual t-shirt or a stylish polo. This is the perfect outfit for when the temperature drops and the sun sets.
So, Throw on a lightweight hoodie or a linen shirt to create a stylish evening look. With Timoteo swim trunks, you can effortlessly go from a day in the sun to a night on the town, making them a must-have item for any fashion-savvy individual.
Sustainable Fashion: Making a Difference
Timoteo is not just a brand that prioritizes style and quality; it also cares about the environment. The company is committed to sustainability and ethical manufacturing practices.
Timoteo men's swim trunks are made using eco-friendly materials and production methods, ensuring you can enjoy your swimwear while minimizing environmental impact. By choosing Timoteo swim trunks, you are making a fashion statement and contributing to a greener, more sustainable future.
Top Men's Swimming Trunk Styles That Rule the Beach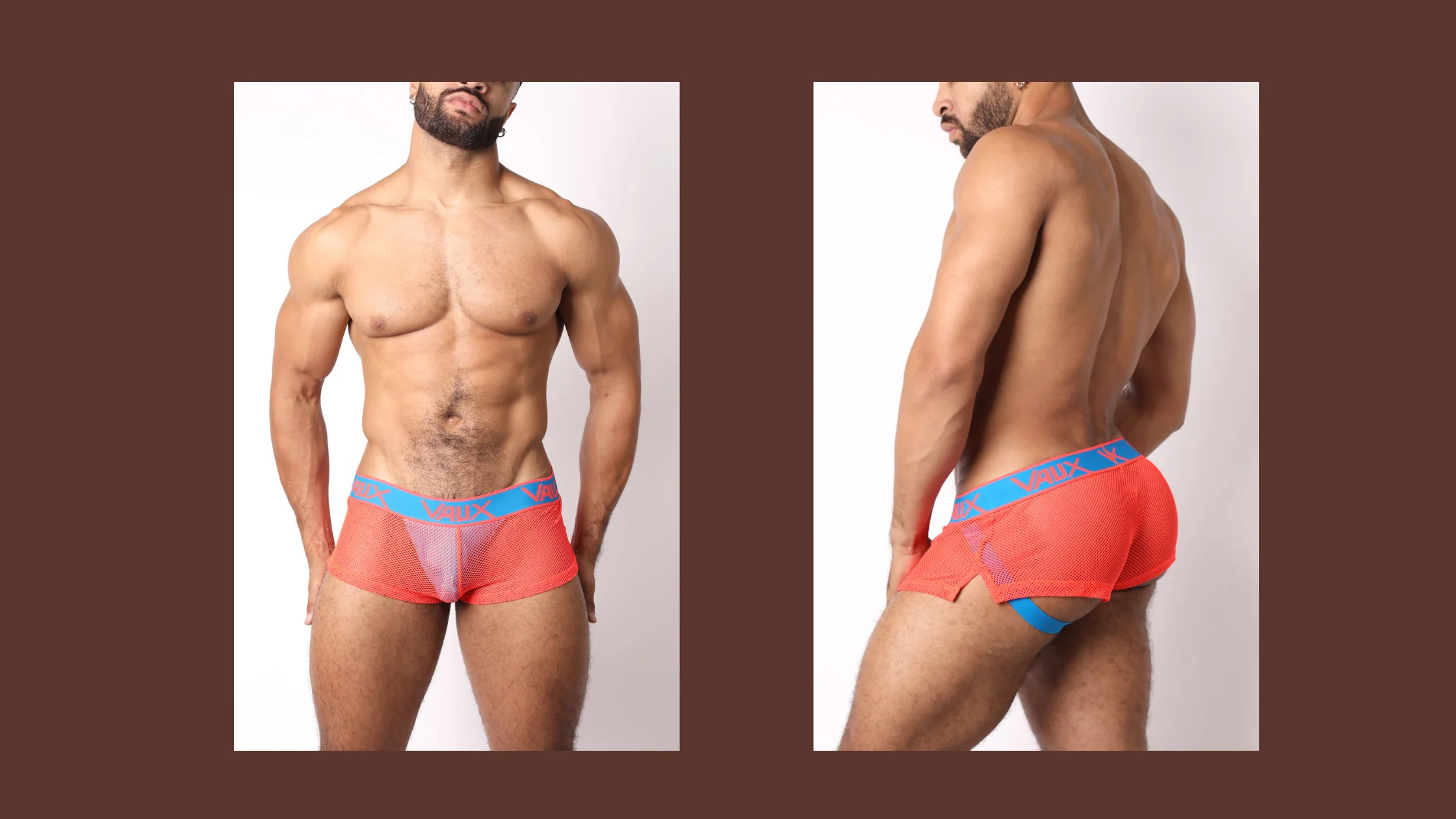 When it comes to men's swim trunks, there are countless styles to choose from, which come at different prices. From classic board shorts to retro-inspired trunks, each one is unique. Here's a look at the top men's swim trunks currently making waves on the beach scene:
Classic Boardshorts: Timeless Style
There's a reason why classic boardshorts have stood the test of time. Their longer length and loose fit offer a comfortable and laid-back look. Boardshorts are typically designed using quick-drying products and feature a waistband and drawstring to keep them secure.
In addition, they are versatile and suitable for various water activities, including surfing and beach volleyball.
Retro Trunks: Old-School Charm
If you're a vintage fashion fan, retro trunks are the perfect choice. These swim trunks take inspiration from past styles, featuring shorter lengths, bold patterns, and vibrant colors. Old-fashioned trunks are about channeling that old-school charm and making a fashion statement on the beach.
Hybrid Trunks: Versatility at Its Best
Hybrid trunks are an excellent option for those who want the best of both worlds. These versatile swim trunks combine the features of board shorts and traditional shorts, making them suitable for both water activities and casual wear. Hybrid trunks often come with multiple pockets, allowing you to carry your essentials while enjoying a day at the beach.
Square-Cut Trunks: Athletic and Stylish
Square-cut trunks, known as "swim briefs" or "jammer-style trunks," offer a sleek and athletic look. These trunks have a fitted design that hugs the body and provides excellent support. Square-cut trunks are favored by swimmers and athletes who prioritize mobility and minimal drag in the water. They come in various lengths, ranging from mid-thigh to above the knee.
Patterned Trunks: Make a Statement
Patterned trunks are the way to go if you're not afraid to stand out. Whether you prefer floral motifs, geometric patterns, or animal prints, there's a wide range of options to suit your personality and style. From bold tropical prints to abstract designs, patterned trunks add a fun and vibrant element to your beachwear.
Solid-Colored Trunks: Timeless Elegance
Sometimes, simplicity is the key to elegance. Solid-colored trunks offer a clean, sophisticated look that always stays in style. Choose classic colors like black, navy, or white, or bolder shades like red or Black.
FAQs about Swim Trunks
Finding the right size men's swimwear for a comfortable fit is essential. Measure your waist and refer to the size chart to determine your best fit. Most brands provide size charts that correlate waist measurements with specific sizes.
Absolutely! Swim trunks are versatile and can be worn for various activities, such as beach volleyball, surfing, or simply lounging by the pool. Some trunks double as casual shorts, making them suitable for everyday wear.
To ensure the longevity of your swim trunks, clean them with fresh water immediately after use to remove sand and chloride. Follow the instructions attached, which usually involve washing by hand or machine using an air drying technique.
Yes, swim trunks are designed to accommodate different body types. Look for styles that offer adjustable waistbands, stretch fabrics, or various lengths to find the most flattering fit for your body shape.
The length of swim trunks is a matter of personal preference. Longer board shorts offer more coverage, while shorter trunks provide a more modern and stylish look. Consider your comfort level and the activities you'll engage in to determine the appropriate length.